Correction: EVERY student at KVCC can afford a computer
This post is inspired by a mistake in our recent newsletter.
The other day, we sent an email newsletter to our client base and supporters. In an effort to underscore the urgent need for reusable PCs and laptops, we stated that 100 students at Kennebec Valley Community College missed the first day of classes because they couldn't afford a computer. Our statement was incorrect.
In fact, KVCC is part of Tech Promise, a pledge from the Maine Community College System to every incoming and returning student that they will have access to the computer technology and support they need to learn remotely.  This has been a response to the COVID-19 pandemic and the shift to remote learning for many KV programs.  Today 73% of KVCC courses are being delivered online, whereas any essential hands-on learning is being delivered in-person, on campus in the relevant lab, shop, or studio.  The 27% of courses that require hands-on learning are largely in the technical trades, nursing & allied healthcare fields, and lab sciences.
At Give IT. Get IT., we're proud to be one of the sources for low-cost computers for KVCC students at a critical time in higher education. As the school year began, and given heightened demand for devices, we struggled to fulfill our most recent orders.  It is not that KVCC students could not afford our computers; KVCC ensures that the college will support students who need IT devices to connect to remote learning, whether by lending devices to students who need them, or helping students purchase their own equipment by leveraging financial aid, Cares Act resources, or other funds.  The issue is that there is such demand from KVCC students for devices that Give IT. Get IT. could not meet the demand as quickly as we would have liked; we simply lacked adequate stock.
PC donations and financial contributions to Give IT. Get IT. are vital to our mission.  Also critical are referrals to companies that can use our e-waste recycling services. By keeping our nonprofit vibrant and well stocked with laptop and desktop computers, we can better serve our broad client base.
This is an opportunity to let our area residents better understand KVCC and how affordable it is for Maine residents to acquire the new skills, degrees, and certifications they need to improve their lives.
Tuition at KVCC is just $96 per credit hour – the lowest in New England – which works out to around $3,000 per year for a full-time student.
However, most students at KVCC receive generous financial aid to cover the full cost of tuition, fees, books, and technology.
To avail of financial aid, all KVCC applicants should complete a Free Application for Federal Student Aid (FAFSA); the enrollment staff at KVCC can help answer any questions regarding the FAFSA and the aid process.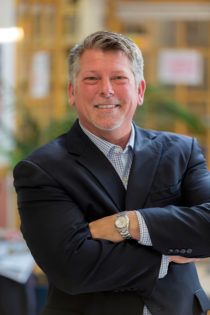 KVCC President Richard Hopper has four simple suggestions for ANY Maine resident contemplating attending one of the state's community colleges:
All of Maine's community colleges are committed to working with every student to ensure they can afford to attend classes and acquire the skills they need to get ahead. KVCC President Hopper is sensitive to the challenges faced by students.  "Many KV students have full-time jobs, or need daycare to maintain that job, or are recently unemployed, or are recent high school graduates.  We recognize that it's hard for many people to start college or go back to get an education later in life," Hopper says. "Our goal is to make sure that the costs of tuition, books, and technology never stop anyone from attending community college. If you don't have access to a computer or can't afford one, we can help find a way to make sure you gain access to a KVCC education."
Even though it's nearly mid-September, you can still apply to KVCC. Thanks to the KV Flex Start Program you can begin the fall semester on September 21.  There is still time for you to apply to KVCC, get admitted, and determine your financial aid package.
Thanks to KVCC President Hopper for giving us an education in how great and affordable the Maine community college system truly is. We're more motivated than ever to help the people of Maine acquire the skills and education they need to succeed.  We hope you'll share this story with anyone who needs a little encouragement.